Functions of the
management companies

and accounting, financial and tax advice in Andorra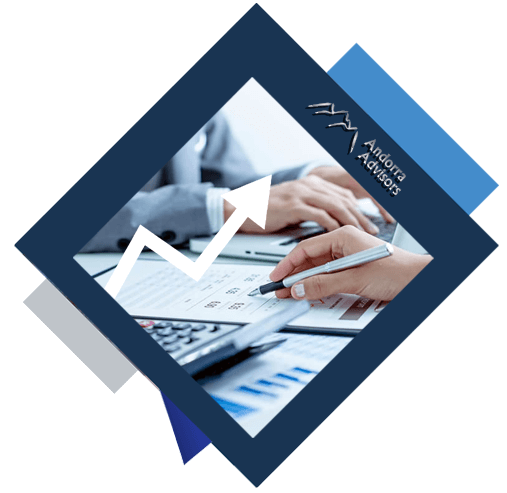 However, for companies or individuals that want to enjoy these benefits and tax advantages, they must comply with the taxes of Andorra. The management and accounting, financial and tax advisory companies in Andorra, will be responsible for advising on everything necessary for people to effectively comply with the tax and accounting regulations.
They can provide knowledge about the financial, accounting and fiscal structure of your company through a monthly and annual tax planning. So you can reduce or optimize taxation in the short and medium term, within the scope of total legality.
These are some of the functions that can be exercised by accounting, financial and tax advisory and management companies in Andorra:
Review of the documentation provided.
Accounting tracking for freelancers and companies.
Annual settlement and payments on account. Balance Sheets, Profit and Loss Statements, Statement of Changes in Shareholders' Equity, Statement of Cash Flow, and Report.
Procedures for basic tax obligations.
Bank reconciliations.
Monitoring of treasury activities.
Preparation of direct and indirect tax returns in Andorra, both for companies and for individuals.
Application of the documents to the corresponding Tax Agency in Andorra.
Record of accounting entries in accounting books, journal, ledger, profit and loss accounts, balance sheet and sums and trial balance report.
Closure of the fiscal year, approval of the annual accounts and deposit of the Mercantile Registry.
The accounting, financial and tax management advice in Andorra Advisors is also aimed at small and medium-sized companies. Especially for those companies that do not have the necessary budget to manage their accounting internally, or their financial and tax system in general. It is also presented as a support solution for reviewing and monitoring of accounting procedures, annual accounts and tax returns.