Why Andorra as an
international trade

base

Its strategic location allows it to have great communication channels and interaction with other important countries of the European continent. Such as France and Spain, which are its geographical neighbors, or Portugal, the United Kingdom and Germany, among others. This favors significantly an international trade company in Andorra.

In general, investment and financial management in this country are highly benefited, because this is one of the countries that has the lowest tax rates in Europe. For example, corporate income tax is set to a maximum of 10%, depending on the economic activity that develops, while in France or Spain it ranges between 15% and 43%. The personal income tax (PIT, or IRPF in Andorra) can vary between 5% and 10% in Andorra, being up to 52% in Spain or France. And the VAT or value added tax is 4.5%, compared to 8% in Switzerland, 20% in France, or 21% in Spain. It is, therefore, one of the lowest in the world.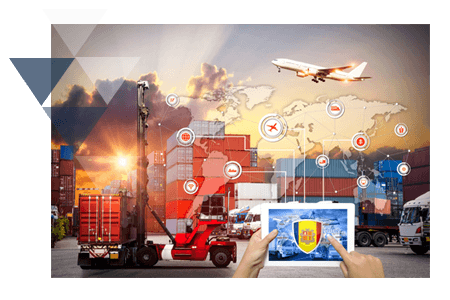 These are the tax benefits that a company in Andorra about international trade provides to its partners or investors:
For foreign partners residing in another country, the PIT that must be taxed will be between 19% and 21% of the dividends obtained from that company.
For those partners considered residents in Andorra, the benefits obtained from the company doesn't tax for the IRPF at all. Therefore, a person residing in this country will end up paying, adding all the established taxes, a little less than 5%. This is very attractive compared to the high rates that are taxed in countries like Holland, Spain or France.