How to open

a virtual office in Andorra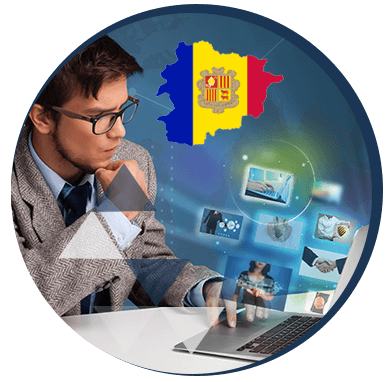 A virtual office in Andorra allows the company to have a commercial address with credibility, and manage a risk-free database to interact with its customers. However, this tool can only act in a company as a complement to the business.
In Andorra, it is not possible to register a company if you do not have a fiscal address or a physical office. Thats is why we recommend you to find out about the criterion of tax residency. According to the regulations of the country, the virtual offices of Andorra must have a physical space so that tax abuses are not committed by the companies. These can offer businesses a commercial address, but can not replace the need for a physical space.
In order to create a virtual office in Andorra, one of the requirements is the company must have a fiscal address and an electricity connection account in the name of the company.
You must also have a maintenance contract for a fire extinguisher within the space where the company develops.
However, if the person who wants to open a virtual office in the Principality, does not want or don't need to enable a physical space for that purpose, he or she can indicate the address of their home, as long as they have their residence in Andorra. And also, enable in their home an area intended to serve as a commercial office, which cannot be the living room, kitchen or family rooms, among others.
Another option for the company is to rent a shared office in a business center in Andorra, which offers services and some shared organizational departments.