Advantages

of creating a Holding company in Andorra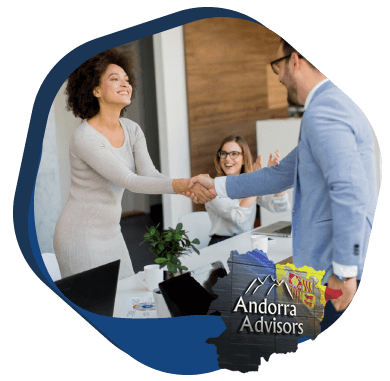 These companies have the advantage that they are fiscally beneficial, both for the company itself and for its shareholders. Dividends resulting from foreign companies that are related to a holding, for an Andorran who participates in it, are not taxed by Personal Income Tax (IRPF in Spanish). The profits the holding companies in Andorra may receive from their association with any foreign company are also exempt of tax.
This type of company is nowadays a trend, as they increase and promote entrepreneurship in the country. Andorra has also the tendency in the recent years of the establishment of companies of this and other types. This is thanks to the financial, economic and fiscal advantages offered by the Principality, which are optimal for entrepreneurs looking for new opportunities to develop their company.
And on the other hand, social advantages that make Andorra one of the countries with the best quality of life in Europe.
The cultural diversity found in the country, the citizen and social safety, and also the education, health and infrastructure systems, make Andorra a very likely place to establish a company and even a long-term residence.
If you are interested in creating a Holding Company in Andorra, do not hesitate to contact Andorra Advisors by Augé Grup, where we offer you both accounting advice and legal services for your company.