Investment in
andorra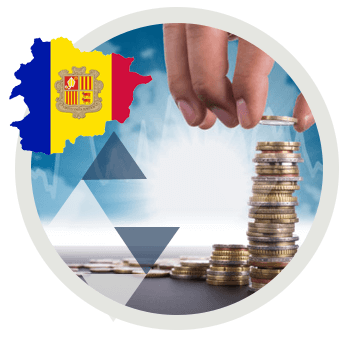 The Principality of Andorra is an independent, democratic and social nation which offers its citizens a dynamic and highly developed economy. This is a feature of great attraction, especially for foreign investment. Its location, considered strategic, allows great communication and interaction with other important countries of the European continent, such as France and Spain, which are its geographical neighbors; but also with Portugal, the United Kingdom and Germany. The property investment is also a sector to consider in the country.
In general, investment and financial management in Andorra are highly benefited, because this is one of the countries with the lowest taxation in the world, if we don't take into account tax havens. For example, the tax or benefit of the companies is set to a maximum of 10%. IRPF or income tax can vary between 5% and 10%, and VAT or value added tax is only 4.5%.
For the investment and financial management companies in Andorra, it is essential to establish a tax residence in the country to opt for the reduction of almost 80% of the tax base. The minimum capital to form a company in Andorra is € 250,000.